Redmond's can help you enjoy your outdoors both day and night.

Lighting is a key element in outdoor living spaces and the landscape. It provides beauty, depth, function, and security.

A well-lit outdoor space can be enjoyed from the road, from inside the home, or while living in your personal oasis.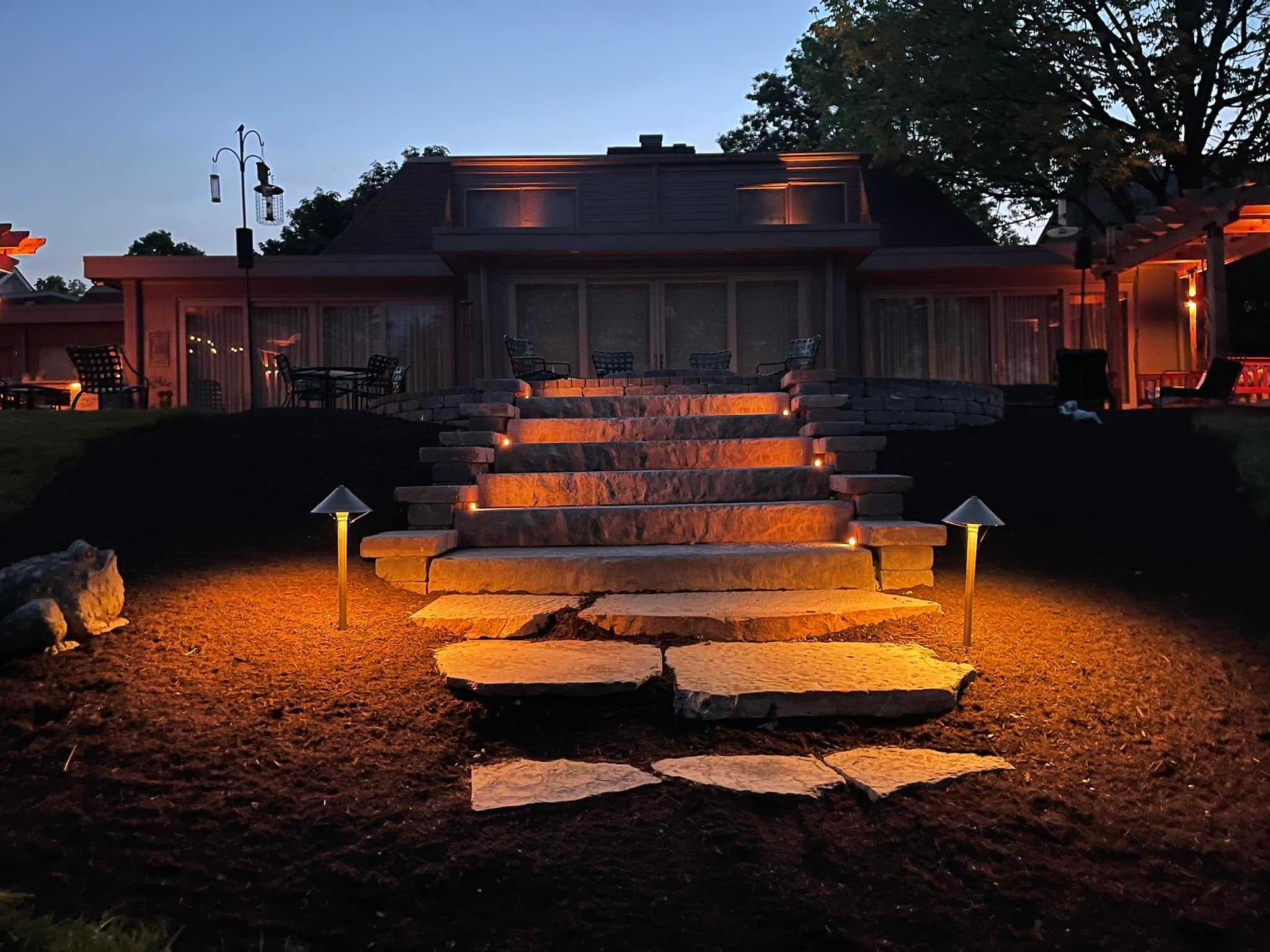 We have partnered with Haven Lighting and now install their state-of-the-art outdoor lighting automation systems in both classic white and full color. These systems allow you to control your lights individually, in zones, or all together from your phone or smart device. You can adjust brightness, white temperature, or even make them full color. We can set up a calendar for your system to change colors throughout the year for holidays, birthdays, etc. and they will automatically go back to the default setting once the event is over. This system is connected to the internet and updates automatically just like your other smart devices, so it won't become outdated like tradition systems.
Need help bringing your vision to life?
Let's connect! Fill out our contact form or stop by our garden center to get started.